Fans of independent film will be able to watch productions from near and far at the upcoming Doc Sunback Film Festival.
With daily schedules full of screenings and other sessions, the festival will take place from Thursday, June 13 to Sunday, June 16 across three locations in downtown Mulvane: the Pix Community Center, Art Towne, and the Mulvane Historical Museum.
As a non-profit organization, the festival seeks to connect genres of independent film to the Mulvane community, with a special focus on Kansas films and filmmakers.
It began as an annual event in 2015 under the direction of Nancy Farber Mottola, a Mulvane councilwoman and co-owner of Luciano's. She was encouraged to start the festival after discussing the idea with Kenneth Linn, a filmmaker and video production teacher at Derby High School.
"I'm not an artist myself, but I love the impact that art can make on a community," Mottola said. "How it can inspire or tell a story that can [make] people feel better about life."
Linn now works as the festival's technical director. Sheri Kauffman-Marsh, programming director, joined the team a few months after the idea was born. The festival is planned and executed entirely through the work of volunteers.
Doc Sunback, the festival's namesake, was a veterinarian born in Mulvane in 1879. Though an animal doctor, he would sometimes treat human ailments when a human doctor was not available. He lived to be 81 and remains in the memory of some residents.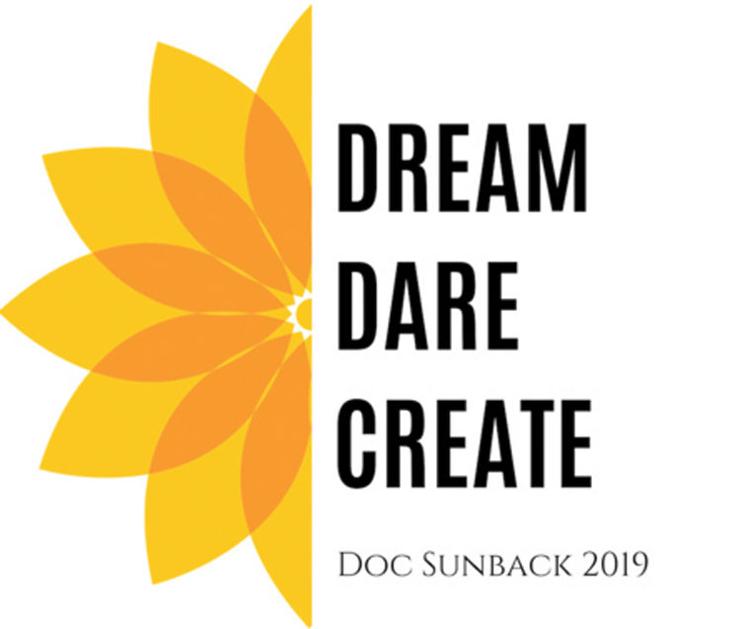 Brett Jones, a 2019 graduate of Derby High School, will compete in the upcoming festival for the fourth time.
Known for his montage videos of Derby sports, Jones has entered a 10-minute documentary called "South Central Punishers," that covers a wrestling club in Rose Hill. It will be one of over 80 films shown at the festival.
Jones filmed the documentary, including interviews, at the club's practice facility after being contacted by club manager James Bilby.
"[Bilby] contacted me about wanting to have a video, and he just kind of gave me full creative control, so it really became my project by the end of it," Jones said.
Micah Streeter, a student and filmmaker from Rose Hill, said the festival serves as a unique opportunity to connect to the local filmmaking community.
"Many people don't realize there are so many independent and student filmmakers just in the Wichita area," Streeter said. "Doc Sunback is a great way for filmmakers to interact with the community and reach a bigger audience."
Streeter has entered his 2018 film "Night" in the festival. The 33-minute horror film was written, directed and acted entirely by Streeter and a group of peers. Most of its scenes are filmed in Andover and Rose Hill.
Other entries in the festival span multiple genres and come from around the state and nation, with a handful submitted from outside of the U.S. In order to qualify for the festival, films had to be screened at least twice and placed into a category.
Most of the films entered into the festival are short films. Short film categories include Art Works, Heartbreak Hill, Deep Subjects, Are You Afraid of the Dark?, Family Matters, and Odd Jobs.
There is a separate category for feature-length films, which has five entries.
A single ticket at the festival costs $3, which grants access to one category of films. The tickets can be used during any day of the festival at any of its locations.
A VIP pass grants entry into all film screenings at the festival. The $59 pass also gives access to the VIP/Filmmaker's Lounge and a commemorative t-shirt.
An award ceremony will take place at 7 p.m. Saturday in the Pix Community Center.
Tickets can be purchased online at eventbrite.com or in person at the festival's box office.