What do you want Derby to be like in the year 2040? An upcoming open house is seeking the public's comments and suggestions as to the city's future through a plan called Vision Derby 2040.
There will be two sessions at the May 21 event. The first is from 4:30 to 6 p.m. and the second from 6:30 to 8 p.m. Both will be at The Venue at Madison Avenue Central Park, 512 E. Madison Ave.
At the start of each session, there will be a brief presentation. That will be followed by an informal workshop to share ideas and learn more from city staff and consultants. There will be comment forms at the event.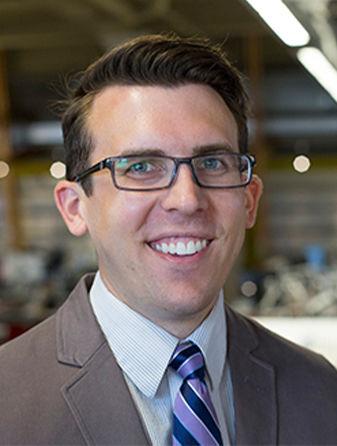 Charlie Cowell, an urban planner with the Omaha-based firm of RDG, which is handling the study, said it's important for Derby's citizens to "tell what they think."
"If we don't hear from them, we don't know where we should be focusing our efforts," he said.
The city is going to be relying on this plan to make decisions for the future and it needs to reflect the values of the community, he said.
The event won't be the only effort in the process, which is just getting started, as there will be a series of meetings through the summer and fall and more workshops in the fall. Also, there will be "pop-up" appearances at community events, but this initial event is vital.
"The first one is important to get us off on the right foot," Cowell said.
Cowell called Vision Derby 2040 "a guidebook for the future."
While the city has a comprehensive plan, it's time to update it, he said.
"They've accomplished a lot of things from that plan, but times have changed, technology has changed, and the growth patterns of Derby have changed."
Also, people's priorities change, he said.
In addition, with all the city's new residents, there are many people here who weren't here 10 years ago.
"This is a new process to really bring them in and hear from everyone," he said.
It's fairly common and "actually desired" for cities to undertake such studies, he said, in order for officials to know what they should be focused on and where to place their priorities.
The event has two times in order to appeal to working people who may not be able to make the early session.
For those who cannot be there, an online survey will be available after the event to gather feedback.
These open houses will be the start for many engagement activities during the next year where officials will seek public input.
They say the point of the effort is to "create a clear vision of where we as a community would like to be in the next 20 years."
Derby, which is closing in on a population of 25,000 and a new status as a city of the first class in the state's rankings, wants to remain a community of choice for attracting businesses and retaining and gaining new residents in a growing metropolitan area, officials say.
According to officials putting together the effort, the roadmap's goals are to:
• Create a policy plan that sets out the city's future direction across all elements that make Derby functional and unique.
• Develop a vision and direction for the future defined by Derby residents.
• Guide growth and future land use.
• Identify projects and ideas that maintain and improve Derby's quality of life.
• Address issues related to housing, corridors, and the community image to attract and retain residents and businesses.
• Develop an implementation strategy for both short- and long-term needs.
Cowell and his company of RDG are familiar with Derby as they have worked on the K-15 Area Plan and also are now working on the Walkable Development Plan.
A website, VisionDerby.com, has been set up for communication on the project's progress and for community input.